Spine Care and Manual Therapy
Orthopaedic Physical Therapy is a specialized branch of physical therapy where a physical therapist with a special interest and training in orthopaedics will focus on orthopaedic related rehabilitation. Manual Physical Therapy is another specialized branch of physical therapy where a physical therapist uses manual therapy techniques to treat neuromusculoskeletal dysfunctions.
At Family Care Plus Physical Therapy and Wellness, we treat variety of orthopaedic problems involving extremity disorders like rotator cuff problems, frozen shoulder, tennis elbow, Achilles tendonitis, ankle sprains, patello-femoral pain, arthritis, meniscus tear, ACL injuries, post fracture rehabilitation, muscle- tendon injuries, pre- operative conditions, post-operative conditions, and sports injury rehabilitation. Choose your physical therapy services where you know the credentials of your physical therapist. An experienced physical therapist makes a difference when it comes to treating orthopaedic conditions.
McKenzie Method for Mechanical Spinal Pain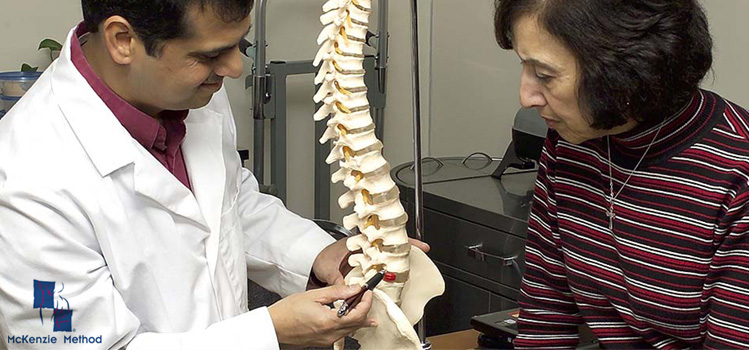 McKenzie Method (sometimes known as McKenzie Therapy among common people) is a philosophy of mechanical diagnosis and treatment based on proven medical research. It is a 4 steps approach for a successful spinal care. The first step involves a meticulous assessment process to make a mechanical diagnosis and classify patients into a certain category. The next step involves a series of individualized exercises and teach them to self manage. And the last step is for prevention to manage their pain on their own. McKenzie Method does not promote passive and modality based treatments.
It is a systematic and a comprehensive approach towards spinal mechanical problems. Robin McKenzie, a Physical Therapist from New Zealand, put together this systematic approach and founded the McKenzie Institute for higher education. Physical Therapists are trained through a series of coursework with extensive emphasis on mechanical diagnosis and hands on techniques. After completing the required coursework during certain period and practicing this method, physical therapist is eligible for a comprehensive testing through McKenzie Institute Instructors. Successful physical therapist is awarded the McKenzie Certification (McKenzie Credentialing). Therapists are required to do continuing education to keep their certification status.
Shoulder Program for Complex Shoulder Issues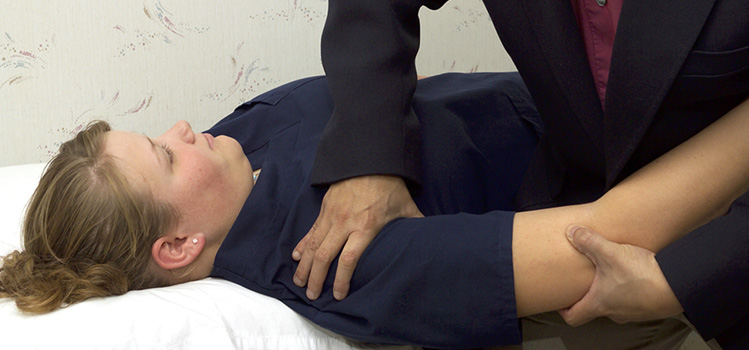 Not all shoulder problems are same. It is very important to differentiate shoulder conditions by a detail medical history followed by a through mechanical assessment. Physical Therapist, Sachin Desai, has a special interest in treating complex shoulder problems. He has taken various continuing education courses over the last 20 years so he can deliver the best to his patients. He is proficient in treating following shoulder problems...
Shoulder Impingement Syndrome
Rotator Cuff Tears
Shoulder Fractures
SLAP Tears/Biceps tendon repair
Frozen Shoulder (Adhesive Capsulitis)
Shoulder Ligament Instability
Shoulder Arthritis
Shoulder Joint Replacement
SPre and Post-Operative Shoulder Conditions
Sports injuries

Fall Prevention and Balance Training

More than one third of adults 65 and older fall each year in the United States (Hornbrook et al. 1994; Hausdorff et al. 2001). Among older adults, falls are the leading cause of injury deaths. They are also the most common cause of nonfatal injuries and hospital admissions for trauma (CDC 2005). In 2005, 15,800 people 65 and older died from injuries related to unintentional falls; about 1.8 million people 65 and older were treated in emergency departments for nonfatal injuries from falls, and more than 433,000 of these patients were hospitalized (CDC 2005).

(CDC)Center for Disease Control Older adults can take several steps to protect their independence and reduce their risk of falling. Physical Therapy plays a big role in elderly care as exercises will help to get elderly people stronger. The Physical Therapist at Family Care Plus Physical Therapy will do a thorough examination and will give you an individualized program to improve strength, improve balance, improve walking, and work on prevention. Feel free to download our Fall Prevention Home Safety Tips Sheet

Joint Replacements Rehabilitation

At Family Care Plus Physical Therapy and Wellness, we treat various joint replacement patients. Physical Therapist and owner, Sachin Desai, has worked in an orthopaedic physical therapy setup since 1988. He has successfully rehabilitated a significant number of patients with joint replacements. Here is a list of types of joint replacements he treats...

Shoulder Joint Replacement
Elbow Joint Replacement (not a common surgery done)
Radial Head Implants
Wrist joint implants
Hip Joint Replacement (Partial or Complete)
Knee Joint Replacement (Partial or Complete)
There are always new types of surgeries and we work with patients carefully based on joint replacement rehabilitation protocols with focus on the best outcomes with patients' comfort. We use functional restorative approach and we always involve patients' in their own care.

Sports Physical Therapy and Injury Prevention

Sports Physical Therapy is a specialized branch of physical therapy where a physical therapist with a special interest and training in sports medicine will focus on sports related injuries, rehabilitation, and prevention. At Family Care Plus Physical Therapy and Wellness, we treat various injuries. In addition, we educate patients and family about injury prevention. Safe return to sports activities and prevention is our goal. Here are few common conditions we treat...

Ankle sprains, tendon trauma and fractures
Shin splints
Knee ligament injuries, meniscus tears, quadriceps and hamstring tears
Hip injuries, groin pulls and muscle tears
Sports related spine injuries
Shoulder instabilities, rotator cuff injuries, SLAP tears, A-C joint injuries
Elbow pulls, strains, tennis elbow and golfers elbow
Wrist injuries, fractures and ligament injuries
Injuries related to soccer, football, baseball, basketball, track and field, swimming, gymnastics and ice hockey