Testimonials
We have over 6000+ satisfied patients with good outcomes in 15 years. Blue Cross of Michigan utilization review shows that our cost per episode is 25-30% less compared to the other therapy services.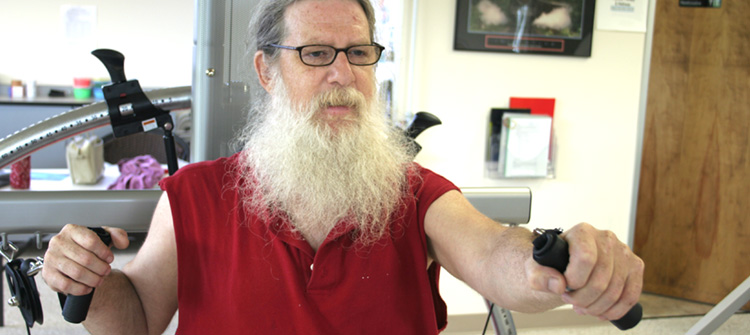 Since we opened our doors to patients in August, 2006, we have been using patient outcomes and patient satisfaction surveys to see patient progress and where we need to improve. No tool is perfect when it comes to research. However, we continue to believe that without patient involvement no medical treatment is complete and without feedback no one could improve. Since August, 2006 we have had over 5000+ satisfied patients who completed their therapy with fair to good outcomes. We never claimed or will ever claim that we have a magical cure for all neuro-musculoskeletal disorders or that we will fix everyone. We do our best to give the best possible outcome under any circumstances. Our patients have touched our hearts with their gratitude, love, and appreciation of our services. Patients are the source of our motivation and we continue to serve our community with respect and dignity. Following are few of great testimonials we received from our patients in our practice. We thank them first before presenting their comments.
With Many Thanks
"My overall experience was very helpful and educational to improve my condition. The service was very satisfying to the condition of my back. I will be able to perform on my own to maintain and improve my back condition."
- Deborah H.
"Coming here has helped me make a change in my life. The things I have learned I will continue to practice daily. The pain in my back was greatly reduced. I feel much stronger and healthier. I will miss coming here. The people here were wonderful and caring towards me and helping with my condition."
- Rachel K. "My experience at Family Care Plus was professional and holistic, exceeding every expectation that I held prior to services. Sachin and the entire staff were welcoming and instructional, making this experience a journey to health that I happily welcomed."
- David V. "Staff has all been exceptional. Effort and coaching me was all in a timely manner. I've make friends and felt we are all part of the "team" to make my experience a success." Thank you!
- Linda B. "I am very pleased with my experience under the care of Sachin Desai. Sachin taught me how to build strength in the areas that helped prevent pain in my lower back. When I started, I was depressed and unsure if I could do all the things that I wanted to do. Now I feel confident that all of my goals can be met. I am very thankful for Sachin and his staff."
- Stanley C. "I like everything they did for me and they were real nice to me. They treated me fair and well. They helped me out good and let me know what I needed to do to get well, also showed me exercises I needed to know as well. They gave me home exercises."
- Bobby B. "From the therapist to the staff, I want to thank each one of you! Therapy really helped me improve on my lower back problems and now when I'm home I can get better by doing some of the exercises you have shown me. Thanks once again and look forward to visiting you clinic again! Sincerely yours!"
- Devron N. "Wonderful, everyone was very friendly, kind and professional. I felt very comfortable. Sachin was very informative, he's great. I thank all of you for everything. May god continue to keep and bless you all."
- Carolyn B. "I really liked the atmosphere at FCPPT, it was friendly and you all made me feel comfortable. I will definitely recommend you to anyone. I know that may need physical therapy. I feel so much better now and plan to keep up the work. Pain is no fun! I wish you every success."
- Cynthia K. "This is a wonderful place to receive physical therapy. The compassion shown by Sachin and staff is second to none. I will forever be grateful and appreciative of the help and guidance I receive."
- Patrick S. "Sachin Desai is the most competent, compassionate caring physical therapist that I've ever gone to. He truly cares about his patients' well being. His staff is friendly, caring and helpful. I recommend Family Care Plus Physical Therapy and Wellness to anyone who needs this care."
- Beverly B. "I was very appreciative of the personal attention and assistance. The staff is very friendly and always willing to help. I would love to have a lifetime membership."
- Beverly J.